Name
Anjali Arora (अंजली अरोड़ा)
Nickname
Kacha Badam Girl
Profession
Indian actress & model
Years Active
2020-Present
Date of Birth
November 3, 1999
Age (In 2022)
23 Years
Birth Place
New Delhi, India
Residence
Mumbai, Maharashtra, India
Nationality
Indian

Religion
Hinduism
Caste
Khatri
Mother Tongue
Punjabi
Zodiac
Scorpio
Physical Stats
Height
in centimeters- 173 cm
in meters- 1.73 m
in Feet Inches- 5ft 8in
Vital Stats
36-26-36
Eye
Brown
Hair
Brown
Family and Marriage Details
Marital Status
Unmarried
Boyfriend(s)/Affair(s)
Akash Sansanwal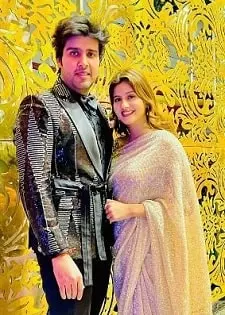 Parents
Father
Ashwani Arora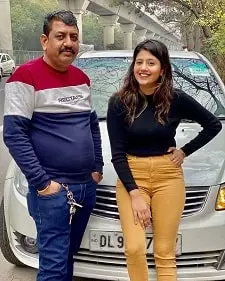 Mother
Babita Arora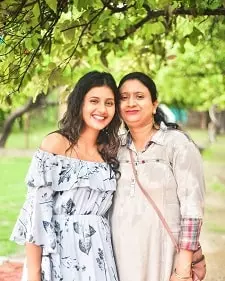 Sibling(s)
Cousin(s)
Abhishek Arora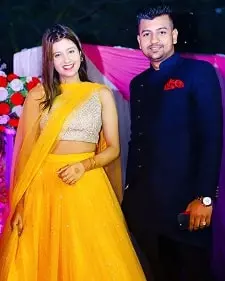 Vansh Arora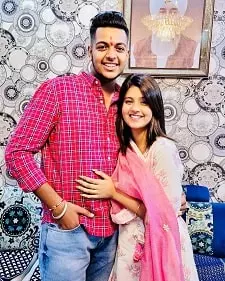 Mayank Arora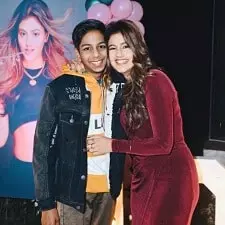 Other Relative(s)
Uncle(s)
Sukhvinder Arora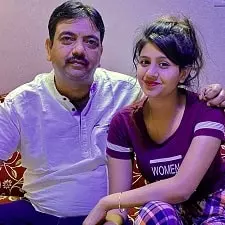 Aunt(s)
Shelly Arora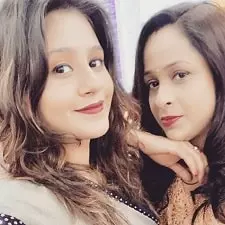 Sister-in-law(s)
Aarti Arora

Education Details
School
GHPS Guru Harkrishan Public School, New Delhi
College
Deshbandhu College, University of Delhi
Educational Qualification
Graduate
Filmography
TV Show(s)
Lock Upp (Contestant, 2022)
Music Video(s)
Saiyyan Dil Mein Aana Re (Shruti Rane, 2022)
Sufi Sufi (Dilraj Grewal, 2022)
Tere Bargi (Diler Kharkiya & Meaow, 2022)
Oh Humnasheen (Yasser Desai, 2022)
Ruthna Manana (Prashant Mehta, 2022)
Shayad Fir Se (Rahul Vaidya, 2021)
Mohabat (Sucha Yaar, 2021)
Mutiyaar (Angad, 2021)
PAUNE 12 (Karan Randhawa & Shipra Goyal, 2021)
Mere Humdum (Akshar & Jyotica Tangri, 2021)
Ishq Lagan (Yasser Desai, 2021)
Aashiq Purana (Kaka, 2021)
Kardi Aa Worry (Sahaz, 2021)
Karona (Arun Solanki, 2020)
Temporary Pyar (Kaka, 2020)
Setting (Ajay Hooda, 2020)
Pekke Turr Jaana (Jazzkirat Singh & Showkidd, 2020)
Supna (Raman Goyal, 2020)
Contact/Social Media Details
Twitter
twitter.com/anjaliarora1050
Facebook
facebook.com/anjimaxuofficially/ (1.5m followers)
Instagram
instagram.com/anjimaxuofficially/ (11m followers)
Youtube
youtube.com/c/AnjaliAroraMaxu/ (287k subscribers)
Email
[email protected]
[email protected]
[email protected]
Other Details
Net Worth (Approx)
₹3 Crores
Family Picture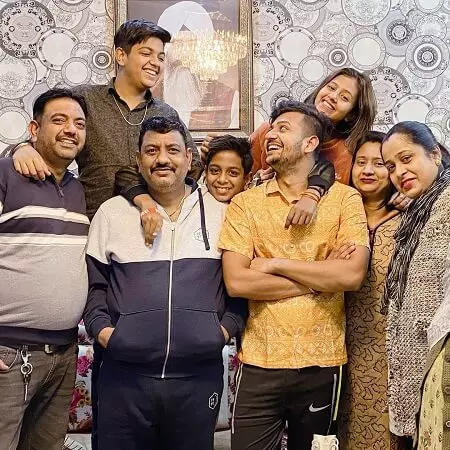 Facts
Anjali Arora also known as Kacha Badam Girl is an Indian actress & model best known for her lip sync videos which she posts on Instagram. She was born on 3 November 1999 in a punjabi khatri family to Ashwani Arora and Babita Arora in New Delhi, India.
She lives in a joint family with her uncle Sukhvinder Arora, aunt Shelly Arora and cousin brothers Abhishek Arora, Vansh Arora & Mayank Arora.
She attended GHPS Guru Harkrishan Public School in New Delhi and later graduated from Deshbandhu College, University of Delhi.
Anjali Arora was one of the early content creators on the TikTok app and established herself as a successful social media influencer. After the ban on TikTok in India, she started posting videos on Instagram, Youtube and Moj App.
Anjali rose to fame after her Instagram reel dancing on "Kacha Badam" song went viral on social media.
On her 20th birthday, she bought a KIA Sonet car with her own earned money.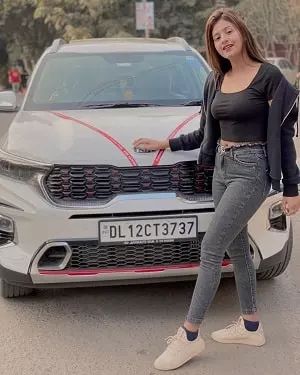 In May 2021, her cousin brother Abhishek Arora married Aarti Arora.
In 2022, she participated in Kangana Ranaut's Lock Upp as a contestant. While in the show, she formed a close bond with stand-up comedian Munawar Faruqui and there were even rumours about their affair and their fans even named the couple as "Munjali". Munawar Faruqui was the winner of the show and Anjali Arora was declared the second runner-up.
In August 2022, an alleged mms of Anjali Arora with DSP Nikhil Sharma got leaked. Later she broke her silence in an interview with Siddharth Kannan and said, "Mujhe nhi pta ki ye kya kar rhe hain log. Mera naam lgakr mera photo lgakr keh rhe hain this is Anjali. I don't know kyun kar rhe hain in logon ne hi to mujhe bnaya hai. Inki bhi family hai..meri bhi family hai. Meri family bhi sare videos dekhti hai. Sometimes I feel ki jab main ye sab cheezein dekhti hun ki ye kyun kar rhe hain jisme main hun hi nhi. Jisme main hun hi nhi usko itna kyun faila rhe hain..youtube par faltu ki cheezein views ke liye. Anjali Arora ka mms. Mere bhi hai hain, family hai…chote bhai hain jo ye dekhte hain."
Anjali is a fitness enthusiast and often post her workout pictures on social media.
She is a dog lover and has a pet dog at her home.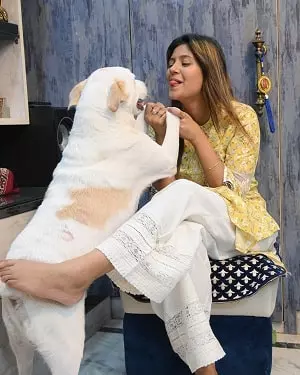 She is in a relationship with Akash Sansanwal.
Anjali Arora has also appeared in a number of hindi, punjabi and haryanvi music videos like Saiyyan Dil Mein Aana Re (2022) by Shruti Rane, Sufi Sufi (2022) by Dilraj Grewal, Tere Bargi (2022) by Diler Kharkiya & Meaow, Oh Humnasheen (2022) by Yasser Desai, Ruthna Manana (2022) by Prashant Mehta, Shayad Fir Se (2021) by Rahul Vaidya, Mohabat (2021) by Sucha Yaar, Mutiyaar (2021) by Angad, Paune 12 (2021) by Karan Randhawa & Shipra Goyal, Mere Humdum (2021) by Akshar & Jyotica Tangri, Ishq Lagan (2021) by Yasser Desai, Aashiq Purana (2021) by Kaka, Kardi Aa Worry (2021) by Sahaz, Karona (2020) by Arun Solanki, Temporary Pyar (2020) by Kaka, Setting (2020) by Ajay Hooda, Pekke Turr Jaana (2020) by Jazzkirat Singh & Showkidd and Supna (2020) by Raman Goyal.
Temporary Pyar (2021) sung by Kaka and featuring Anjali Arora & Angad

Aashiq Purana (2021) sung by Kaka

Saiyyan Dil Mein Aana Re (2022) sung by Shruti Rane

Sufi Sufi (2022) sung by Dilraj Grewal

Tere Bargi (2022) sung by Diler Kharkiya & Meaow

Oh Humnasheen (2022) sung by Yasser Desai and featuring Pranay Jha & Anjali Arora

Ruthna Manana (2022) sung by Prashant Mehta and featuring Paras Mehta & Anjali Arora

Shayad Fir Se (2021) sung by Rahul Vaidya and featuring Rajat Verma & Anjali Arora

Mohabat (2021) sung by Sucha Yaar

Mutiyaar (2021) sung by Angad

Paune 12 (2021) sung by Karan Randhawa & Shipra Goyal

Mere Humdum (2021) sung by Akshar & Jyotica Tangri and featuring Adnaan Shaikh & Anjali Arora

Ishq Lagan (2021) sung by Yasser Desai and featuring Anup Gaikwad & Anjali Arora

Kardi Aa Worry (2021) sung by Sahaz

Karona (2020) sung by Arun Solanki

Pekke Turr Jaana (2020) sung by Jazzkirat Singh & Showkidd and featuring Bhavin Bhanushali & Anjali Arora

Supna (2020) sung by Raman Goyal and featuring Yuvraaj Hans & Anjali Arora