Name
Praveen Kumar Sobti (प्रवीण कुमार सोबती)
Profession
Indian actor, politician and hammer & discus thrower
Political Party
Bharatiya Janata Party (BJP) (2014-22)
Aam Aadmi Party (AAP) (2013-14)
Famous role(s)
"Bheem" in Mahabharat (1988-89)
Date of Birth
December 6, 1947
Birth Place
Sarhali Kalan, Punjab, India
Date of Death
February 7, 2022 (aged 74 years)
Place of Death
Ashok Vihar, New Delhi, India
Cause of Death
Heart Attack
Nationality
Indian

Religion
Hinduism
Caste
Khatri
Mother Tongue
Punjabi
Zodiac
Sagittarius
Physical Stats
Height
in centimeters- 198 cm
in meters- 1.98 m
in Feet Inches- 6ft 6in
Weight
in Kilograms- 113 Kg
in Pounds- 250 lbs
Eye Color
Brown
Hair Color
Black
Family and Marriage Details
Marital Status
Married
Wife/Spouse
Neeta Sobti
Children
Son(s)
Ankit Sobti
Daughter(s)
Nipunika Sobti Seth
Tina Sobti Sharma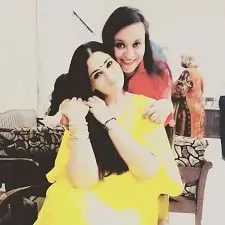 Parents
Father
Kulwant Rai Sobti
Mother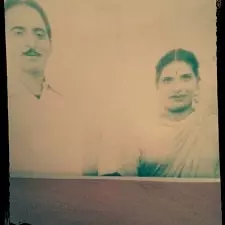 Sibling(s)
Brother(s)
Pardeep Sobti
Other Relative(s)
Son-in-law(s)
Himannshu Sharma
Daughter-in-law(s)
Alankit Sobti
Grandson
Advaiy Sobti
Education Details
School
Not Known
College
Not Attended
Educational Qualification
12th Pass
Filmography
Debut Movie
Meri Aawaz Suno (1981)
Movies
Mahabharat Aur Barbareek (2013)
Train to Pakistan (1998)
Sham Ghansham (1998)
Suryaputra Shanidev (1997)
Ajay (1996)
Jaan (1996)
Kishkinda Kaanda (Telugu, 1994)
Beta Ho To Aisa (1994)
Waqt Hamara Hai (1993)
Waqt Ka Badshah (1992)
Humlaa (1992)
Junoon (1992)
Panaah (1992)
Ajooba (1991)
Shankara (1991)
Kohraam (1991)
Michael Madana Kama Rajan (Tamil, 1990)
Aag aur Angaray (1990)
Naaka Bandi (1990)
Sher Dil (1990)
Kali Ganga (1990)
Aaj Ka Arjun (1990)
Ghayal (1990)
Atishbaz (1990)
Lahu Ki Awaz (1989)
Elaan-E-Jung (1989)
Meri Zabaan (1989)
Shehzaade (1989)
Ilaaka (1989)
Mitti Aur Sona (1989)
Santosh (1989)
Dukh-Dard (1988)
Pyaar Mohabbat (1988)
Bees Saal Baad (1988)
Agnee (1988)
Maalamaal (1988)
Commando (1988)
Mohabbat Ke Dushman (1988)
Shahenshah (1988)
Tera Karam Mera Dharam (1987)
Diljalaa (1987)
Dak Bangla (1987)
Hukumat (1987)
Loha (1987)
Khudgarz (1987)
Naam O Nishan (1987)
Raat Ke Baad (1986)
Avinash (1986)
Adhikar (1986)
Chambal Ka Baadshah (1986)
Manav Hatya (1986)
Singhasan (1986)
Maha Shaktimaan (1985)
Aakhir Kyon? (1985)
Zabardast (1985)
Yudh (1985)
Karishma Kudrat Kaa (1985)
Jagir (1984)
Hum Hain Lajawab (1984)
Raaj Tilak (1984)
Lorie (1984)
Hum Se Hai Zamana (1983)
Humse Na Jeeta Koi (1983)
Ghazab (1982)
Raksha (1982)
Meri Aawaz Suno (1981)
Debut TV
Mahabharat (1988-90)
TV Series
Chacha Chaudhary (2019)
Sssshh… Phir Koi Hai (Tritiya) (2010)
Mahabharat Katha (1997-98)
Kanoon (1993-96)
Mahabharat (1988-90)
Award(s)/Title(s)
Arjuna Award, 1967
Sports Career
Personal best(s)
Discuss Throw was 56.74m (1973)
Hammer Throw was 65.76m (1969)
Discus Throw
Silver medal in Asian Games (1974)
Gold medal in Asian Games (1970)
Gold medal in Asian Games (1966)
Hammer Throw
Silver medal in Commonwealth Games (1966)
Bronze medal in Asian Games (1966)
Other Details
Food Habit
Non-Vegetarian
Net Worth (Approx)
₹2 Crore
Facts
Praveen Kumar Sobti was an Indian actor, politician and hammer & discus thrower known for playing the role of "Bheem" in B.R. Chopra's television series Mahabharat (1988-89).
Praveen Kumar was born on December 6, 1947 in Sarhali Kalan, Punjab, India. He has 3 brothers and a sister.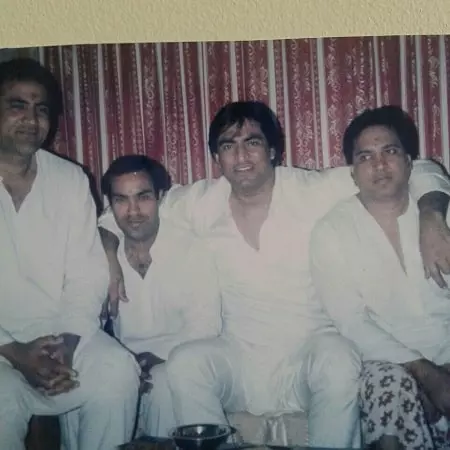 According to myneta.info, he passed 12th board exams from Punjab Board in 1996 and his father's name was Kulwant Rai Sobti.
Sobti became the national junior champion in Hammer Throw in 1963 and clinched a Bronze medal at the senior national championship two years later in 1965. In the same year, he created a new national record in hammer throw during the Indo-Russian Athletics meet, which remained with him for the next 15 years.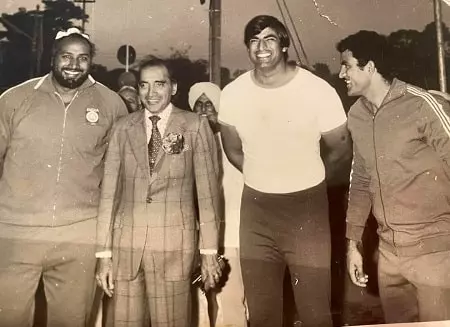 He participated in the 1966 Commonwealth Games held in Kingston, Jamaica and was a silver medalist in the Hammer Throw. In the same year, he won a gold medal in Discus Throw and a bronze medal in Hammer Throw at the 1966 Asian Games held in Bangkok, Thailand.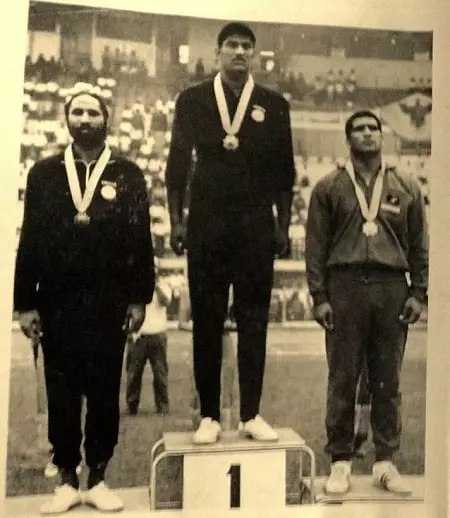 Thereafter, he won a gold medal in Discus Throw at the 1970 Asian Games held in Bangkok, Thailand & a silver medal in Discus Throw at the 1974 Asian Games held in Tehran, Iran.
Owing to his excellence in sports, he was recruited as a 'Deputy Commandant' in the Border Security Force (BSF).
Sobti also competed in the Summer Olympics twice (1968 and 1972).
His personal best in Discuss Throw was 56.74m (in 1973) & in Hammer Throw was 65.76m (in 1969).
Praveen Kumar was awarded the Arjuna Award by the Government of India in 1967.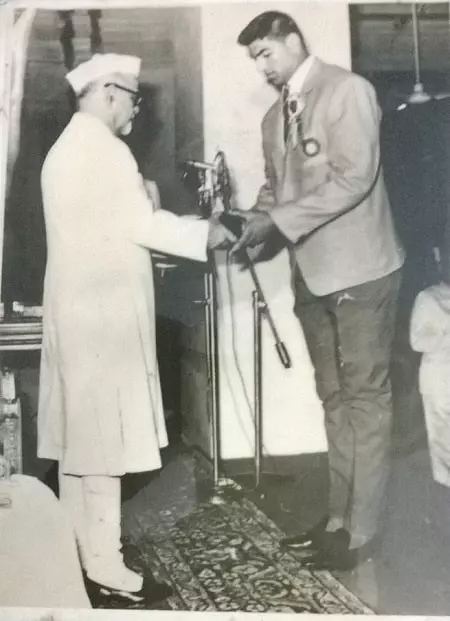 He made his acting debut in Meri Aawaz Suno (1981) starring Jeetendra, Hema Malini & Parveen Babi. The film released on 18 December 1981 in the theatres and was a Super Hit at the box office. He went on to star in more than 50 hindi movies including Loha (1987), Shahenshah (1988), Aaj Ka Arjun (1990), Ghayal (1990) & Ajooba (1991). Praveen also worked in a tamil film, Michael Madana Kama Rajan (1990) and a telugu film, Kishkinda Kaanda (1994).
Praveen Kumar Sobti became a household name after playing the role of "Bheem" in B.R. Chopra's television series Mahabharata (1988-89). He also played the role of "Saaboo" in Chacha Chaudhary (2019).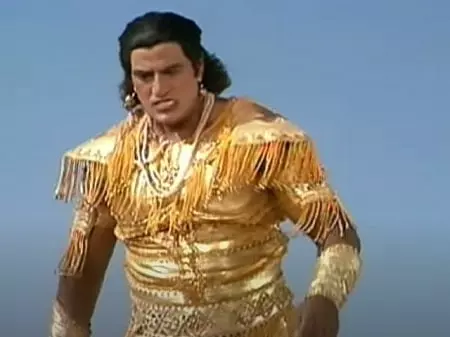 He joined Aam Aadmi Party (AAP) in 2013 and contested the 2013 Delhi Legislative elections on an Aam Aadmi Party ticket from the Wazirpur constituency but lost to BJP's Dr Mahender Nagpal. In 2014, he resigned from AAP and joined the Bharatiya Janata Party (BJP).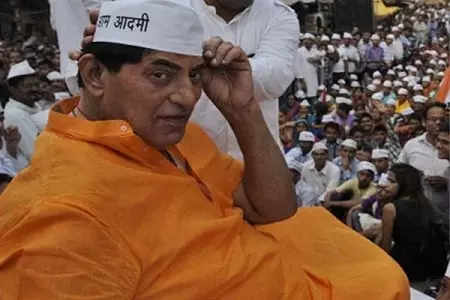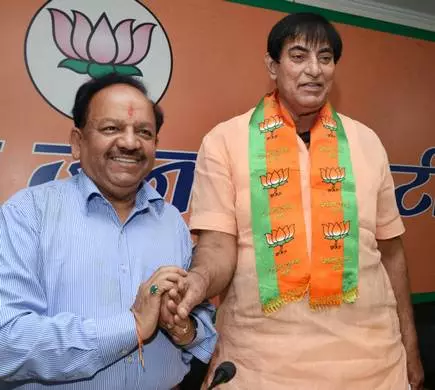 Praveen Kumar Sobti was married to Neeta Sobti and has two daughters, Nipunika Sobti Seth & Tina Sobti and a son, Ankit Sobti.
Daughter Nipunika Sobti Seth was in a relationship with actor Akshay Kumar in 1997. Nipunika worked as a Cabin Crew with Air Sahara but quit the job in 2001.
Daughter Tina Sobti is an Educator, Bestselling Author, Life Coach and a Musician. She is the author of the books, An Introduction to Sustainable Development Goals (2018) and THE WISDOM TOOTH: Explore your inner Being (2018). Tina is married to Himannshu Sharma.
Son Ankit Sobti works for Amazon. He is married to Alankit Sobti and their son Advaiy Sobti was born on 1 September 2021.
Sobti died from a heart attack on 7 February 2022 at his Ashok Vihar residence in New Delhi. He was 74 years old.